21st Century Game Film
- your leading source for sports videography. We shoot the video, edit it, and deliver it online to member coaches within a day or two. For any game we record, parents and friends can order copies on DVD, which we deliver immediately after the season concludes.
More about us...
Winter Face-Off Hockey in Rosemont--BOOK NOW!
Click Here To put your request in.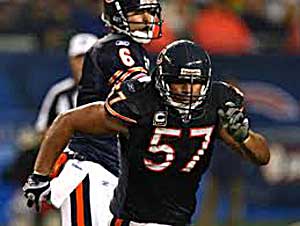 21st Century Game Film does an awesome job! Their film crews and equipment captured some great video footage of our team. I was able to use this video to help the team understand how to block better. At the end of the season, the kids cheered and yelled throughout the highlight video that these guys put together for the team. I would highly recommend you guys to anyone. Thanks for the great work!
Olin Kreutz #57 - Chicago Bear, Retired
---
Parents, Family and Friends:

To order Event/Game DVD's, Click here.
---
Current Projects...